Localization test
{lang:HR}Ovo je hrvatski{/lang}
{lang:EN}This is english{/lang}
---
Kontakt
Naš web nije ti bio dovoljno informativan?
Imaš prijedlog za suradnju?
Želim nam dati feedback na neki naš projekt?
Jedan si od zadovoljnih korisnika naših projekata i želiš nas pohvaliti?
Super! Javi nam se na estudent@estudent.hr!
Jedne od naših odlika su brzina i fleksibilnost!
Ako ti se ne javimo unutar 48 sati, dužni smo ti cugu!
Osnovne informacije o nama:
eSTUDENT
Trg J. F. Kennedyja 6
p.p. 137
10000 Zagreb
OIB: 85776407714
A možeš nam poslati i poruku putem obrasca:
---
Gospodarska zajednica
Biti partnerom eSTUDENTa znači biti partner svih studenata u Republici Hrvatskoj! Mogućnosti su brojne, u što su se uvjerila i brojna vodeća poduzeća u RH.
Kao partneri eSTUDENTa poduzeća dobivaju jedinstvenu priliku doći do velike mreže uspješnih, proaktivnih studenata od kojih će mnogi jednog dana postati i njihovi zaposlenici. Pomaganje rada studentske zajednice i omogućavanje stjecanja praktičnih iskustava i znanja kroz razne projekte koje zajednički organiziramo daje ogromne mogućnosti svim poduzećima koja surađuju sa eSTUDENTu i čini neizostavan dio njihovog poslovanja.
eSTUDENTu su Partneri svi oni gospodarstvenici koji zajednički i ravnopravno rade na projektima. U tom procesu zajedno učimo i međusobno si pomažemo.
---
eSTUDENT sa svojim partnerima ne ostvaruje suradnju samo na području projekata, već je taj odnos puno dublji i kompleksniji. Ta kompleksnost se očituje u potpomaganju medusobnog napretka i razvoja u svakom pogledu kao sto je organiziranje raznih edukacija, pomoći pri promociji ostalih aktivnosti itd.
Već 11 godina uspješnog djelovanja i mnoštvo uspješnih projekata koje zajednički organiziramo najbolji su dokaz kako je suradnja izmedu eSTUDENTa i gospodarske zajednice vrlo uspješna i produktivna.
---
Akademski partneri
Profesori su za nas izvor znanja, velika podrška i pomoć pri ostvarenju naših projekata.
eSTUDENT već 11 godina postojanja ima podršku Sveučilišta u Zagrebu. Za više od 40 projekata tijekom akademske godine preko 10 fakulteta sastavnica Sveučilišta u Zagrebu osigurava prostor, dvorane i opremu za sve naše aktivnosti.
Velik broj profesora pruža potporu projektima iz njihovih stručnih područja. Nerijetko sudjeluju kao stručno povjerenstvo, a na specifičnim natjecanjima mogu imati ulogu kreatora zadataka. Dostupni su sudionicima i članovima Udruge za savjete te održavaju edukacije i radionice. Cijela akademska zajednica aktivno se uključuje u promociju rada Udruge među studentima, ali i prema gospodarskoj zajednici.
Sve zainteresirane za suradnju, pozivamo da nam se jave na e-mail adresu estudent@estudent.hr
---
Uvjeti korištenja
Uvjeti korištenja CV aplikacije
I. Suglasan/na sam da eSTUDENT u svrhu izrade baze životopisa prikuplja, obrađuje i koristi moje osobne podatke u skladu s člankom 7. Zakona o zaštiti osobnih podataka ("Narodne novine", broj 103/03, 118/06, 41/08, 130/11, 106/12) i drugim primjenjivim propisima.
II. Podatci iz baze biti će dostupni udruzi eSTUDENT i partnerim udruge.
---
IT igranje
Ovdje se upisite:
Mirna :)
Kristijan :)
Petra :) :) :) :) :)
Maja
Klara :)
---
Starter Konferencija prijava
---
Ecotrophelia
ECOTROPHELIA Hrvatska je nacionalno natjecanje studentskih timova u kreiranju eko-inovativnih prehrambenih proizvoda.
Samo natjecanje podrazumijeva poticanje studentske inovativnosti i kreativnosti, pripremu i prezentaciju eko-inovativnih prehrambenih proizvoda temeljenih na studentskim idejama te njihov plasman i promociju na nacionalnom i europskom tržištu.
Natjecanje potiče multidisciplinarnost timova i sinergiju znanja iz različitih područja zato okupite svoj tim i krenite s izradom inovativnog proizvoda.
Oni koji na nacionalnom natjecanju budu najuspješniji predstavljat će Hrvatsku na međunarodnom natjecanju ECOTROPHELIA Europe.
---
Newsletter
Prijavi se na naš newsletter i među prvima saznaj za studentska natjecanja, projekte i ostale studentske pogodnosti :)
---
Obavezan formular za Marketing
Obavezan formular za Marketing
Formular koji je potrebno ispuniti najkasnije do kraja dana.*
*I nakon tog uplatit teambuilding na temelju ispunjenog formulara do sutra. FB event: https://www.facebook.com/events/407531039632800/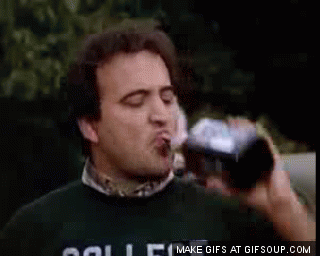 ---
Naša priča
eSTUDENT je neprofitna udruga nastala 2004. godine inicijativom proaktivnih studenata i asistenata sa željom da Udruga i njeni članovi budu inicijatori promjena, steknu praktično iskustvo i razviju mrežu znanja. Udrugu, projekte, radionice i inicijative od početka vode studenti koji su motivirani i voljni mijenjati okruženje u kojem žive na bolje. Cilj eSTUDENTa je studentima pružiti dodatnu edukaciju kroz rad na projektima, kroz potporu te kroz podizanje kvalitete njihovog studiranja.
eSTUDENT su u početku činili studenti Ekonomskog fakulteta i FER-a, danas naši članovi dolaze s gotovo svih fakulteta u Zagrebu. Svim članovima je zajednička strast, entuzijazam i kreativnost koja nas motivira da širimo postojeće projekte i stvaramo nove. Time dajemo priliku nama samima, ali i ostalim studentima da se dodatno educiraju, odvaže na nove izazove i steknu dodatna iskustva tijekom fakulteta. Kroz zajednički rad razvijamo svoju kreativnost i kontinuirano učimo. Svemu što radimo pristupamo iskreno, motivirano i pozitivno dok ne pretočimo svoje vizije u stvarnost.
Svake godine organiziramo više od 30 različitih projekata na kojima sudjeluju tisuće studenata iz cijele Hrvatske, ali i regije.
To ne bi bilo moguće bez snažne podrške akademske i poslovne zajednice. U poduzećima i fakultetima našli smo partnere i prijatelje koji prepoznaju volonterski rad više od 300 naših članova svake godine.
---
Kako postati dio naše priče
Postani članom Udruge putem pristupnog procesa koji se odvija jednom godišnje!
Na početku svake akademske godine održavamo pristupni proces tijekom kojeg primamo nove članove. U tom periodu sve informacije o učlanjenju možeš saznati putem naše web ili Facebook stranice. Također sve informacije možeš dobiti na štandovima koji će biti postavljen na različitim fakultetima Sveučilišta u Zagrebu (EFZG, FER, PMF, Pravo i mnogi drugi).
Kako izgleda pristupni proces možeš saznati putem sljedeće poveznice.
---
Ako se već sada želiš uključiti u naše aktivnosti, to možeš učiniti tijekom cijele godine putem sljedećih aktivnosti:
posjeti neka od predavanja i radionica koja organiziramo,
uključi se na neko od naših natjecanja,
dođi na neki od naših tuluma i
prati web i Facebook stranicu na kojima ćeš moći naći obavijesti o svemu nabrojenom.
Sve to ti daje mogućnost da već sada upoznaš Udrugu i neke njezine članove, stekneš nezaboravno iskustvo, a zatim se sljedeće godine i službeno uključiš u rad eSTUDENTa.
---
TTIP Student Essay Writing Competition
---
Frequently asked questions
Who can apply for the Dubrovnik Summer School?
Dubrovnik Summer School is for students of all degrees and recently graduated students coming from all fields of study.
Are the lectures in Croatian or English?
All the lectures are taught in English.
Do I need to present any English certificate?
No. There is no need to deliver English language certificate (such as TOEFL or IELTS), but since the classes are all taught in English, it is recommended that students who apply for the summer programme have a satisfactory level of English. (B2)
Are there any prerequisites for the programme?
There are no specific prerequisites.
What documentation will I receive upon successful completion of a Summer School course?
Dubrovnik Summer School students will receive a certificate.
When will I receive my certificate?
Certificates given on the last day of the summer school at the closing ceremony.
What is the deadline for applications?
The application deadline is 5th July, 2015. Applications and requests are granted on a first-come-first-served basis. As we have a limited number of vacancies for programme, earlier application are recommended. Moreover, early applications are also strongly recommended for those who require visas, in order to guarantee that these will be issued in due time.
Do I have to apply for a visa to attend the program ?
Croatia is a member of EU from 2013, and visa requirements differ depending on your country of origin. We suggest you contact the Ministry of Foreign Affairs in your country in order to know which procedures you should follow. If you do need a visa we will send you Guarantee Letter after you pay half of the fee.
What do the fees include?
The programme fee includes:
All in class teaching.
All course materials.
Hotel accommodation with breakfast and dinner
Diverse extra-curricular programme with excursions, sightseeing tours, and other cultural and leisure activities.
How can I make the payment?
By bank transfer; you will find our bank details in the e-mail we will send you as confirmation on your application. You should cover all the extra expenses (such as bank transfer fee) by yourself.
What currency is used in Croatia?
Croatian kuna. The easiest way to convert money is to use ATM. You can also go to the bank, post office or exchange office, but bear in mind that they take a commision of approximately 3%.
You can find the exchange rate list here. http://www.hnb.hr/tecajn/etecajn.htm
What types of credit/debit cards are accepted?
Credit and debit cards are generally accepted in hotels, restaurants, shops, etc. Still places like bars, cafes, ice cream shops and some restaurants and smaller shops do not accept card payments, so be sure to check before you order.
How do I get to Dubrovnik?
You can get to Dubrovnik by plane, by bus, by car or by ferry, depending on your location.
You can also fly to some other city in Croatia, such as Zagreb, Split or Zadar and then take a bus or rent the car to Dubrovnik. You can check bus lines and prices here (http://www.buscroatia.com. You can also
If you need help organizing your trip to Dubrovnik let us know.
How do I get to the hotel?
There is a bus line number 4 (Hotel Palace – Pile) going from the station in the old city directly to the hotel Adriatic. You can find the city bus lines map here ( http://www.libertasdubrovnik.com/kartagrada.jpg). If you buy the ticket on the bus it costs 15 HRK and if you buy it from kiosk (Tisak) it is only 12 HRK.
You can also take a taxi and tell them to take you to the hotel Adriatic (Street address: Masarykov put 9).
Can you arrange a pick up?
We can organize a pick up, but you have to let us know the exact time and place of your arrival in Dubrovnik.
How many people will be in class?
Dubrovnik Summer School is organized for no more than 30 participants in order to have the high level of individual approach and interactive classes.
What will my timetable look like?
Typically you will have lectures from 10 am till 5 pm with a lunch and coffee breaks in between. Each day there will also be many cultural and leisure activities organized so you can enjoy your summer in Dubrovnik to the fullest.
When will I get my timetable?
You will be given your timetable two weeks before the summer school starts and a printed version on the first day of the programme.
What sort of things are there to do outside of studying?
For the past couple of years Dubrovnik is one of the top travel destinations in Europe and the world, especially during the summer. As a Dubrovnik Summer School participant every day you will get to enjoy the beautiful Adriatic sea, explore the rich history and different parts of the city, try the best of local food and drinks, go to summer parties and if you are a fan of series The Game of Thrones, which is filmed in Dubrovnik you can even take a tour.
What is the average cost of living in Dubrovnik?
Students are recommended to budget for about 20 euros per day, though it is possible to get by on less or to spend a lot more.
I would like to extend my stay in Dubrovnik (by arriving before the programme or postponing the departure). Is it possible?
If you want to come earlier and/or stay longer in the hotel accommodation organised for Dubrovnik Summer School you should let us know by 5th July so we can try to arrange your extended stay. However, this extension is not included in the programme fee.
---
Kontakt voditelja
Kontakt podaci voditelja timova
Prilikom javljanja nekom od timova molimo Vas da u mailu navedete sve voditelje tog tima. Hvala! :)
Društveno odgovorno poslovanje
borna.nikolic@estudent.hr
anamarija.sprem@estudent.hr
Popularizacija znanosti
ruzica.bajic@estudent.hr


nikolina.babic@estudent.hr

Poslovno savjetovanje
martina.stojanovic@estudent.hr


tomica.petrusa@estudent.hr

Kultura i zdravlje
dorian.vukotic@estudent.hr


bruno.ackar@estudent.hr

Računovodstvo i financije
anamarija.usljebrka@estudent.hr
pavla.svetec@estudent.hr
Informacijske tehnologije
klara.stuburic@estudent.hr


ante.klisanin@estudent.hr




andrea.lukic@estudent.hr

Druženja
david.musil.todorovic@estudent.hr


cvita.pastuovic@estudent.hr

Edukacije i treninzi
viktoria.teklic@estudent.hr
sara.korac@estudent.hr
Evaluacije
sara.hedzet@estudent.hr
iva.pendo@estudent.hr
Marketing
tea.skreblin.borovcak@estudent.hr
klara.gavran@estudent.hr
patricija.gerbec@estudent.hr
marijana.bosnjak@estudent.hr
Multimedija
philipp.tomas@estudent.hr
tena.gracin@estudent.hr
Odnosi s javnošću
lana.bradasic@estudent.hr
Vizualne komunikacije
dominik.mandaric@estudent.hr
ivana.kozjak@estudent.hr
ivan.skoric@estudent.hr
elma.mesic@estudent.hr
Event management
marinka.tadic@estudent.hr
emma.sulic@estudent.hr
App Start Contest
filip.dragic@estudent.hr
viktoria.krapic@estudent.hr
Smartup
domagoj.sesar@estudent.hr
Case Study Competition
ana.samac@estudent.hr
Elektroboj
ivana.basljan@estudent.hr
ena.mikulic@estudent.hr
Moot Court Croatia
david.kristo@estudent.hr
Mozgalo
barbara.cosic@estudent.hr
Vizionar
nikolina.radojcic@estudent.hr
robi.spoljaric@estudent.hr
Starter sustav
josipa.juros@estudent.hr
lucija.busljeta@estudent.hr
Izlet na buduće radno mjesto
ivana.zec@estudent.hr
melita.valenta@estudent.hr
Zlatni indeks
luka.galic@estudent.hr
karlo.sucic@estudent.hr
---
Predstavljanje poduzeća 2018
Još uvijek te muči koji poslovni slučaj odabrati? Imaš nejasnoća i pitanja?
Pregledaj sve prezentacije koje su poduzeća imala tijekom promocije od 12.3. do 16.3. na Ekonomskom fakultetu u Zagrebu i Fakultetu Elektrotehnike i računarstva
---